Let's Have Some Fun!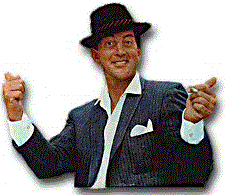 Since February is the month of Amore, I thought it'd be fun to play a game of Romance Best Of The Best in the fields of books, movies, music, and more! Okay, technically, this is more of a questionnaire and less of a game... which means there are no rules and you just pick your favorites. Don't see your "Best" listed? Write it into the comments! Ready?




First Up: Books (
Of Course
!)

The most romantic book of all time is:
Pride and Prejudice by Jane Austen
The Notebook by Nicholas Sparks
Atonement by Ian McEwan
Outlander by Diana Gabaldon
The Time Traveler's Wife by Audrey Niffenegger
Wuthering Heights by Emily Bronte
A Farewell To Arms by Ernest Hemingway
Love Story by Erich Segal
Jane Eyre by Charlotte Bronte
The Bridges of Madison County by James Waller
Pride and Prejudice (and which version?)
A Star Is Born (again, which version?)
Bridget Jones Diary
Love, Actually



The Notebook
Titanic
Casablanca
Dirty Dancing
An Affair To Remember
The Princess Bride

Round Three: Songs
The most romantic song of all time is:
I Will Always Love You by Whitney Houston
Unchained Melody by Righteous Brothers
Something by The Beatles
Make You Feel My Love by Garth Brooks version
Let's Stay Together by Al Greene
You're Still The One by Shania Twain
Heaven by Bryan Adams
When A Man Loves A Woman
(You Make Me Feel Like) A Natural Woman



You're The Inspiration by Chicago
Speaking of songs, check out my Welcome To Chance playlist HERE and listen to the music that inspired me.

Round Four: Leading Man


Cary Grant
Hugh Jackman
Ryan Gosling
Robert Redford
Colin Firth
Hugh Dancy
Idris Elba
Paul Newman
George Clooney
Hugh Jackman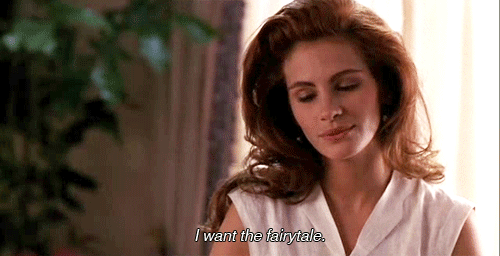 Round Five: Leading Lady
Julia Roberts

Sandra Bullock

Katharine Hepburn
Kerry Washington
Audrey Hepburn
Meg Ryan
Ingrid Bergman
Halle Berry
Jennifer Lopez
Marilyn Monroe
That Was Difficult!
There were SO many to choose from in each category, it was hard to narrow them down. My picks, you ask? Here ya go:
Round One: Pride and Prejudice
Round Two: Yep, Pride and Prejudice, Colin Firth/BBC version
Round Three: Make You Feel My Love
Round Four: Cary Grant
And for Round Five, if you can guess my favorite leading lady, I'll send you a FREE ebook of Feather Anne's Song!
I would LOVE to see your picks in the comments, so don't forget to scroll down to the end!
The Fun Isn't Over Yet!
I'm so excited to tell you my fifth installment in the
Welcome To Chance
series: Feather Anne's Song officially releases on February 11th. However, the paperback is available now (but
shhh
, don't tell anyone, lol). This one was such an emotional journey for several Chance residents, namely Feather Anne. Along with the five books in the series, I also have a short bonus story for my newsletter subscribers. If you'd like your copy, click
HERE
. Below is an excerpt from
Feather Anne's Song
.
Last But Not Least!
Our February Giveaway is in full swing! Check out these great prizes:
First Prize ~ $20 Amazon Gift
Card
Second Prize ~ $15 Amazon Gift Card
Third Prize ~ $10 Amazon Gift Card
Fourth Prize ~ $5 Amazon Gift Card